Coastal Missions Society
Advancing the Gospel on the Coast since 1980.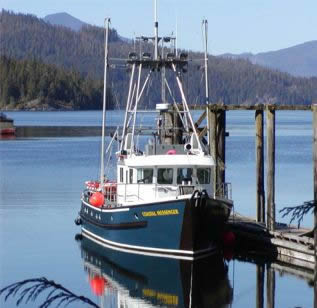 Rgistered charity in Canada and United States
Faith-mission funded without appeal or denomination
52-foot mission vessel Coastal Messenger
Year-round schedule on coasts of British Columbia, Washington, and Alaska
Latest Update
The Coastal Messenger is into another year of missionary voyages on the coast.
The Blue Crew hosted very successful open boats in Nanaimo, Genoa Bay and Port Angeles during the Shakedown voyage.
At crew change in Victoria on April 24, the Gold Crew moved aboard to start the West Coast voyage.
They just phoned today, April 27, to report they had favourable weather for a good voyage from Sooke to Bamfield and were safely rounding Cape Beale and getting out of the swell of the Pacific.
Follow their progress up the coast with the Coastal Messenger schedule.