Coastal Missions Society
Advancing the Gospel on the Coast since 1980.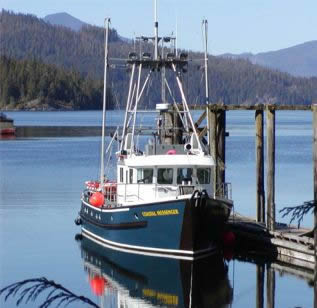 Registered charity in Canada and United States
Faith-mission funded without appeal or denomination
52-foot mission vessel Coastal Messenger
Year-round schedule on coasts of British Columbia, Washington, and Alaska
June Newsletter
Here is the June 2015 Newsletter as a PDF for you to enjoy.
Latest Update
The Gold Crew is returning from an excellent missionary voyage on the West Coast of Vancouver Island.
The Coastal Messenger will be in South East Alaska for the better part of June and July for ministry with the Blue Crew aboard. The next crew change will be Prince Rupert near the end of July.
Many vessels have been visiting Coastal Missions at Port Neville as they head north. The crew on the Coastal Messenger will look forward to seeing some of these same boats in Alaska.
Follow the crew with the Coastal Messenger schedule.