Coastal Missions Society
Advancing the Gospel on the Coast since 1980.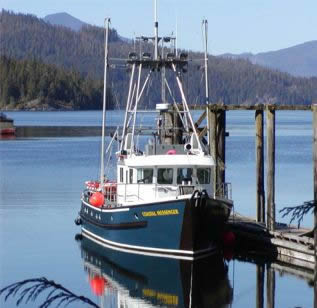 Coastal Missions Society is a registered charity in Canada and the United States. Funding is derived without appeal and apart from a denomination.
The 52-foot mission vessel Coastal Messenger operates a year-round schedule with alternating crews on the coast of British Columbia, Washington, and Alaska.
April Open Boat - Welcome Aboard!
The crew welcomes you aboard for an Open Boat at the Nanaimo, BC harbour on Friday April 17 and Saturday April 18, 2015. Come anytime between 10am-8pm for a cup of tea or coffee in the galley and of course, a tour if you've never been aboard. For location details, contact us.
2015 Vessel Maintenance
The Coastal Messenger is hauled out of the water for her annual maintenance.
She is lifted out of the water with a marine ways, then moved ashore and blocked up.
Latest Update
Read mission superindent's Roy Getman's February 2015 update.