Coastal Missions Society
Welcome to Coastal Missions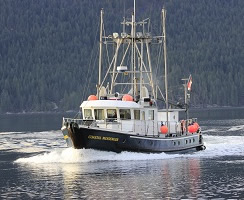 Coastal Missions is constituted exclusively for the advancement of the Gospel on the coast
Coastal Missions is a Limited Corporate Society and a Registered Charity in Canada and United States since 1980
Our 52-foot mission vessel Coastal Messenger operates year-round on the coasts of British Columbia, Washington, and Alaska
Mission base and office are situated in Chemainus, BC
All our activity is charitable and non-commercial
Our funding comes through donations without appeal
Our 2018 voyage season is underway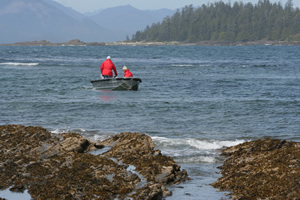 Follow the 2018 Coastal Messenger schedule through the year by clicking here or clicking on "Vessel" in the navigation bar above.
Visit our history pages - choose "Our Story" above
The photo below was taken this past Jan 2017. Bill Noon, owner and captain of the retired mission boat Messenger III, brought his beautiful wooden heritage vessel to Ladysmith where the two ships could be photographed together.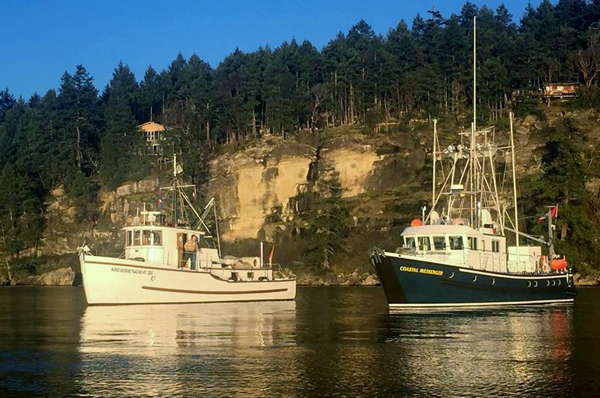 Step Aboard
This pan shot shows the interior of the Coastal Messenger from the aft steps entry (left) to the mirror at the galley table (right).

Newsletter
We prepare a newsletter a few times a year. If you would like to receive our news by email subscribe here.