Coastal Missions Society
Advancing the Gospel on the Coast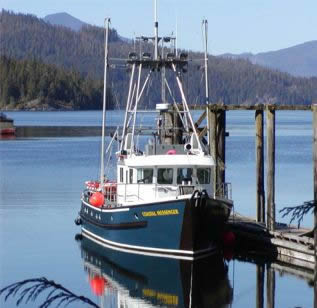 Coastal Missions is a Limited Corporate Society and a Registered Charity in Canada and United States since 1980
Constituted exclusively for the advancement of the Gospel on the coast
The 52-foot mission vessel Coastal Messenger operates year-round on the coasts of British Columbia, Washington, and Alaska
An office and mission base are maintained in Chemainus, BC
All activity is charitable and non-commercial
Funding is derived without appeal
Follow the Coastal Messenger schedule.
Look for us LIVE on AIS (Automatic Identification System) following these steps:
Open the Siitech website: Siitech
Click the Guest Login button
Type Coastal Messenger in the Search bar (upper right).
Click the Find button
2015 Season
It has been a big happy season for the Coastal Messenger, and the season is not over yet! The Gold Crew with skipper Brian Burkholder and crew Chet and Teresa McArthur are aboard until December 7th. They are staying safe despite storms typical of this time of year.
Just a few weeks ago one of our coastal friends used his drone to take some photos of the Coastal Messenger underway - thanks Ken Beaubien for sharing this beautiful photo with us!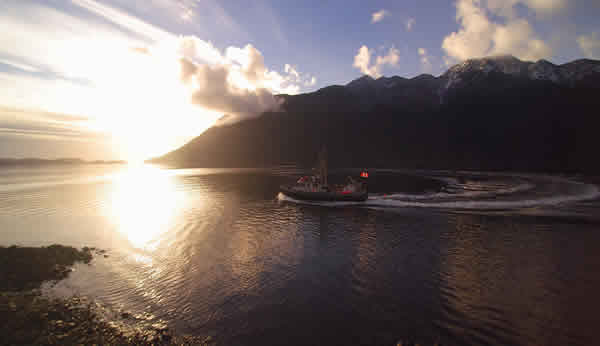 Superintendent's Newsletter
Enjoy Uncle Roy's most recent newsletter about relationship instead of religion.
Subscribe to receive future quarterly newsletters by email.