Coastal Missions Society
Welcome to Coastal Missions


Coastal Missions is a Limited Corporate Society and a Registered Charity in Canada and the U.S. since 1980. Base and offices are in Chemainus, BC.
The mission vessel Coastal Messenger'shomeport is Ladysmith. All activity is charitable and non-commercial. Funding is by donations without appeal. A newsletter is sent out quarterly.   Privacy Policy

Coastal Missions Society
PO Box 77
Chemainus, BC V0R 1K0 Canada
Office (250) 246-3377
Base (250) 246-4960
contact@coastalmissions.ca
With the relaxation of Covid restrictions, Coastal Missions has received several visitors including a few overnighters. And, there is a possibilty that Coastal Messenger may be used as early as September. We will keep you posted.
Visit our history pages - choose "Our Story" above
Bill Noon, owner and captain of the retired mission boat Messenger III, brought his beautiful wooden heritage vessel to Ladysmith where the two ships could be photographed together.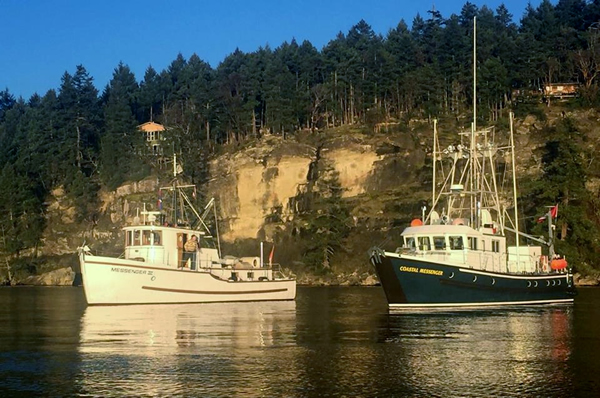 Newsletter
We prepare a quarterly newsletter each year. If you would like to receive our news by email, let us know at contact@coastalmissions.ca.