Coastal Missions Society
Serve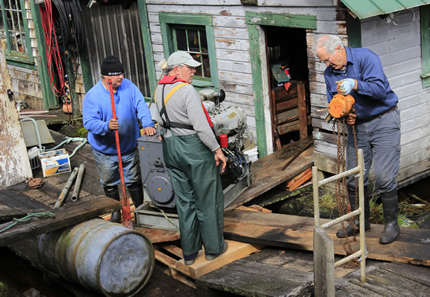 Get Our Newsletter
Coastal Missions sends a quarterly newsletter.
Subscribe to the email version
Or contact us to give us your mailing address and request our newsletter by post
The first letter each year includes the Coastal Messenger schedule. Be assured, no letter from Coastal Missions includes an appeal for money.
Pray
Many pray for the work and workers of Coastal Missions. We are encouraged by ones like you. And likewise Coastal Missions prays for many. We know prayer makes a difference.
Volunteer
Volunteers help at the mission base with behind-the-scenes support work. Volunteers are not generally taken on the mission vessel.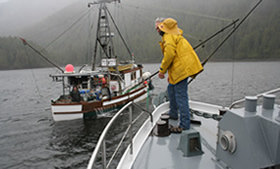 Missionary-in-Training
Missionary training happens "hands-on on-the-ground" in the daily life and work at the Coastal Missions base and eventually aboard the Coastal Messenger. Mentorship focuses on four areas: Spiritual Life, Personal Life, Team Life, and Coastal Life. In keeping with Coastal Missions' faith practice, those in training are not required to raise support. Contact us if you are interested.
Missionary
All regular workers take an active part in the advancing the Gospel on the coast.  Missionaries are away from home on the mission vessel up to five weeks at a time.  They also do outreach by land.  When not on the vessel, missionaries participate in support positions at the office, the base, various speaking engagements, and in the marine or shop aspects of Coastal Missions.