Coastal Missions Society
Our Story
Our story is really God's story. God using ordinary people, ordinary people with faith in an extra-ordinary God, to reach out to people on the coast. We are going into our 40th year.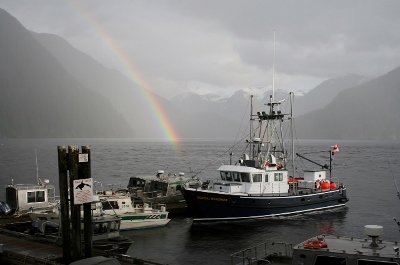 Coastal Missions grew out of Bible studies at Pachena, a Shantymen's Bible Camp.
After incorporation in 1980, Coastal Missions used a former government vessel D. M. McKay, renamed Coastal Messenger, to visit the coast.
Coastal Missions built a steel vessel to replace the aging wooden one. The new mission vessel kept the name Coastal Messenger and continues on the coast today.
The Coastal Messenger faithfully serves the coast, continuing to visit people between Olympia, WA and the British Columbia mid - coast.