Coastal Missions Society
Wooden Vessel Years - 1980 to 1993
1980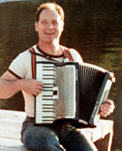 Coastal Mission started with eight fulltime workers: George Loewen, Brian Burkholder, Roy Getman, Ron and Joan McKee, Anne Spencer, Debbie Forney, and Gloria Troll. All pitched in whole-heartedly even prior to incorporation. Coastal Missions became officially recognized as a Society in May.
No one appealed for money, yet donations came in to cover needs as they developed. In January a gift of $348 came from people of the fishing village Bamfield. $348 was a lot of money in those days. Also in January, a home rented in Chemainus became the first mission base.  The rental fee? $350.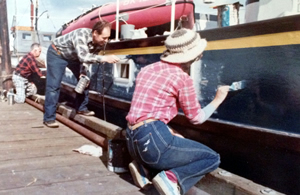 A former government vessel, the D. M. MacKay, suited for year-round operation, was purchased February 29 and named Coastal Messenger. After preparing the ship, the commissioning took place in Victoria's Inner Harbour on June 1. She set out immediately to places on the British Columbia coast, into southeastern Alaska, and then as far south as Tacoma. While the Coastal Messenger continued with alternating crews, land teams went to Bamfield, Quadra Island, Cortez Island, Texada Island, and Coos Bay, Oregon.
1981
Mission work continued.  In the middle of the July mail strike, support was better than any other month that year. Donations came by hand delivery.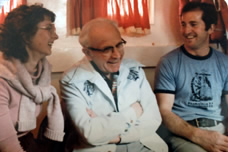 Coastal Missions desperately needed a good work skiff for reaching out from the deck of the Coastal Messenger. Percy Wills in his quaint way prayed, "Lord, we know you have a Zodiac up your sleeve somewhere." Soon a gift designated for that very thing arrived - more than enough money to buy a new Zodiac inflatable craft and a 20 horsepower outboard motor.
The Coastal Messenger upgrade included carpets, curtains, new pilot house seats, pilot house instrumentation, a 110VAC generator, 7-cubic foot freezer, spare propeller, and new deck boxes. Tom Maxie joined the team.
1982
The mission purchased a used van for crew changes and land follow-up travels. The vessel received two additional bilge pumping systems, a fire fighting system, and a new depth sounder.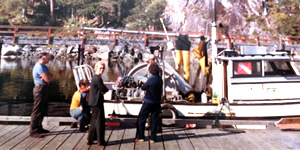 In mission work, you never know what makes people respond. There are seemingly endless stories of lives touched or changed. One story has an unusual twist. Due to excruciating pain in Roy Getman's shoulder, his crew made an unscheduled side trip to a remote hot spring at Bishop Bay. While there, the crew met several fellows on a sport fishing outing. Months later one of them wrote to say that the prayer offered by Roy at mealtime profoundly influenced him.  He accepted Christ as his Savior.
Tom Maxie and Debbie Forney married on December 20.
1983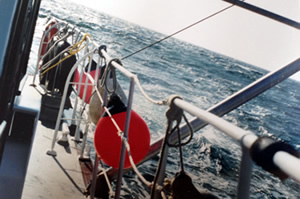 Brian Burkholder and Anne Spencer married on February 12. Brian's crew included women for the first time. This enhanced the ministry.
A tripod mast and west coast stabilizers added to the Coastal Messenger eliminated perhaps 70 percent rolling in a seaway.
The rental property serving as a mission base was sold to a new owner. By this time, the Burkholders and Maxie's stayed in two different rental suites.  The remaining workers stayed in the Getman home.  Though crowded it served as the mission base for the next few years.
1984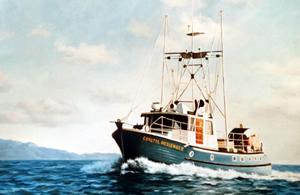 Ministry extended to include the outer coast of Prince of Wales Island in Southeast Alaska. A better anchor winch and autopilot joined the Coastal Messenger equipment.
A light keeper took a particularly good photo of the Coastal Messenger. Coastal Missions made the photo into a postcard and gave away thousands over the next years.
Missionaries conducted the first funeral service (committal of ashes to the sea) from the vessel.
1985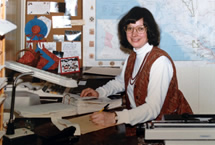 Coastal Missions purchased a sizable fixer-up house on waterfront property to serve as a mission base. Space in the Getman basement, only a short distance away, served as a mission office.
Brian Burkholer and Roy Getman attended welding classes. They also installed vacuum toilets and two additional water tanks on the Coastal Messenger.  Renovations in the aft cabin included proper seating and storage.
1986

Coastal Missions workers added a keel cooling system and a Loran receiver to the Coastal Messenger. Ministry and hospitality to all ages continued on the coast.
Directors, in discussion of a ten-year plan, spoke of building a steel vessel to replace the wooden one.
Coastal Missions introduced computers to the mission office.
1987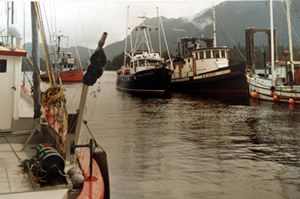 Coastal Missions shortened the normal circuit of the vessel to install a four-cylinder supercharged Rolls Royce diesel.  This gift from a nearby vocational school nicely replaced the original 1959 six-cylinder natural aspirated Rolls Royce marine diesel. The ship carried on in September.
Missionaries rebuilt the old six-cylinder Rolls Royce in the Coastal Missions shop.  It later served in the new Coastal Messenger from 1998 until 2005.
1988
Survival suits were donated and placed aboard the vessel. The summer was especially stormy. Missionaries noted that bad weather often provided special opportunities for the gospel.
1989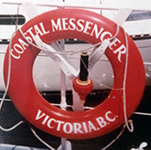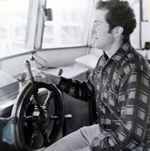 The Coastal Messenger continued on its year around schedule with time out as scheduled for maintenance. Workers added an extra seat in the pilot house, and sound insulation using felt, rubber, and lead sheeting.
Coastal Missions received a large donation designated for construction of a new vessel, though no appeal and little mention had been made.
1990
Missionaries served free spaghetti dinners in five different communities on Vancouver Island in appreciation of friends and supporters. Meanwhile, the Coastal Messenger carried on while adding an Open Boat at the Maritime Museum in Vancouver in April. More than 150 people came to visit. A few days later, a celebration was held in the Inner Harbour of Victoria to mark the 10th anniversary of the Coastal Messenger's ministry.
Two Christian businessmen in Calgary, Alberta, indicated a desire to help with aluminum fabrications for the new vessel (more had been said about plans to build a new mission vessel).  This became a reality.  They built the aluminum pilothouse in Calgary without cost to Coastal Missions.
Pioneer coastal missionary Percy Wills died in 1990.
1991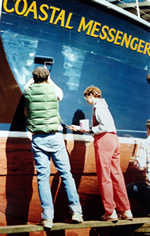 The Coastal Messenger carried on as usual. During her maintenance period she received new carpets and upholstery. These are always worn out after three or four years of rigorous use. Missionaries stripped and repainted the starboard exterior hull. They prepared and repainted the engine room, forward cabin and forward head.
1992
Shop construction began on the base property in February.  Roy Getman, Brian Burkholder, Joan McKee, and Tom Maxie managed to attend evening navigation classes at Camosun College in Victoria during the annual vessel maintenance period and crew on their respective voyage schedules too.
Coastal Mission workers purchased a quality drafting table to assist Roy Getman's design of the new mission vessel.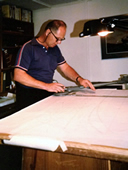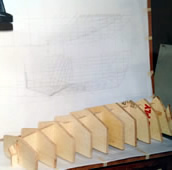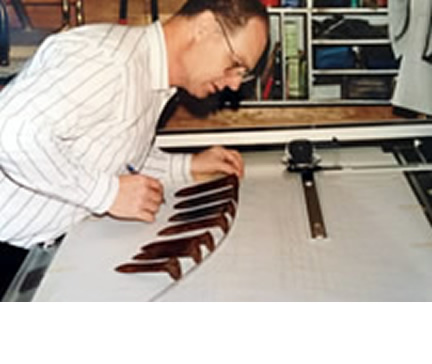 1993
The wooden Coastal Messenger completed her last year of missionary service. Both crews went aboard for a 10-day trip into areas adjacent to Johnstone Strait to say goodbye to folks until the crew returned with new Coastal Messenger.  This was the first and only time both crews voyaged together.
Coastal Missions purchased a new 15-passenger van with a substantial gift of money.
Missionaries completed the new shop on the base property. A man on Lopez Island gave many valuable tools to equip it.
Read more of the Coastal Missions story:
1930's-1979 Foundation
1994-1998 Vessel Construction
1999-today Steel Vessel Years